In chapter thirteen and fourteen in

The Adventures of Tom sawyer

Tom Sawyer Huck Finn and Joe Harper go out on an an a adventures. They take a raft to a unpopulated island where they find an abundance of wildlife. This scene and the chapter over all reminds me of an experience I had in the saranaces of New York. When I was twelve years old I went on a canoeing trip, on the fourth day we set out from our camp on small goose island to go for a hike on the main land. On our way back down the mountain we had hiked It started to rain. We began to run back to our back to our boats as it started to pour "CRACK" we were half way back to th island when we heard the thunder.

I feel that chapter 13 and chapter 14 are about how adventure and spending time with your friends can help and heal many wounds.


Powered by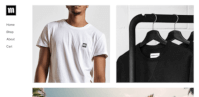 Create your own unique website with customizable templates.