Have you ever been watching tv or a movie and having to keep pause the show. Over the past weekend I was thirty minutes in to watching a movie with my brother when my dad got home. When he saw that we were watching a movie the questions started. First we had to explain all that had happened. Once we had done that we un-paused the movie and started watching once more, but just as soon as we did my dad got up and went to the kitchen telling us we should,




"explain what's happening in the movie" to him while he cooks.




Instead of explaining it to him we decided to pause the movie again and what for his return. By now we were almost done with the movie and no one had any idea what was happening in the movie. Twenty minutes later when the movie ended my dad stood up and said




"I can see why people don't like this movie".




It was extremely annoying.




Powered by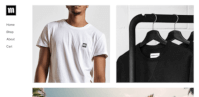 Create your own unique website with customizable templates.