Wisdom consists of the anticipation of consequences.
Norman Cousins


November 2014 is the when most games for Xbox and Playstation games will be coming out. These game include Call of Duty Advance Warfare, Assassin's Creed Unity, Assassins Creed Rogue, Grand Theft Auto 5, and Farcry 4. Almost all the games listed will cost you sixty dollars, so it might be a good idea to wait till christmas before you start to chose which one you want. I would recommend waiting a few day after the games are released so you can hear from other people if there worth buying, and if you want the day one version of the game stores usually still have the day one versions in stock and sell them for a few more days after the release. Either way you cant go wrong most of the games coming out in november are available on all platforms and they all good great.
Powered by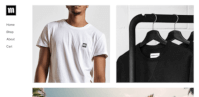 Create your own unique website with customizable templates.