Time moves in one direction, memory in another




-William Gibson

My brother has always had my back. I remember the long summers my brother and I would spend with each other at camp. Together my father my brother and I would ride together up through New Hampshire and in to Vermont. We would stop in Woodstock and enjoy the a quick lunch together before we finished our trip in Salisbury. I remember us turning on the wide empty road surrounded by farmland looking towards forest that my cousins uncle and grand father had played. Soon the lake and the mountain and the birch trees would come in to view and finally the camp. The memories of my brother and I at camp will remind me even when I'm mad at him that he will always be there when IU need him.

My older brother Andreas has always played a sort of mind game with me. One day we might be having a great time together then all of a sudden we are the worst of enemies. The craziest part is that two hour after the facts we're friends again. I know that he feels the same way with me. One moment I'm making jokes the next I'm mad with him. I don't know why we used to do this to each other. Lately we haven't disagreed and now I can see how similar we are. I can also now see how compassionate and kind he is. For the first time I remember how he comforted me when I was home sick my first year of camp. How after shooting me in the eye with a nerd gun he built a fort in the basement and we stayed up all night watching movies. Now a days we are the best of friend. We are both past the stupid and pointless argument that we used to have. And now I've learned even more about him how confident he is and how intelligent he is. I also now relies that he is a role model for me.
Powered by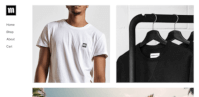 Create your own unique website with customizable templates.