"As it was, then again it will be; though the course may change sometimes, rivers always lead to the sea."
― Led Zeppelin

Through life music guides many people. Music not only shows who you are but also shapes who you are. Different people like different music and over time the music they like may vary. Over the years music has changed with me instead of me changing with music.

When I was young (four or five) the music I listen to was what ever my mom or dad would listen to. With my dad it was U2, Barenaked Ladies, and Lenny Kravits. with my mom it was bruce Springsteen, Bob Seger, BB King, and the eagles. As grew older I begen to lean twords my moms side. Listening to BB King and Led zeppelin. When I was twelve my mom took me to a BB King concert and the same year we went to the Boston strong concert. Now a days I listen to a lot of blues and rock. Muddy Waters, BB King, and the Black Keys.

Looking back I can see how music changed me and how my experiences changed what kind of music I listened to. When I was laid back and comfortable I would listen to funk and soul, when I was on the move I would listen to rock, and when I was having a hard time I wold listen to blues. Music helps a lot of people through life and I can say that it helps me. Music not only inspires me but it also helps me think more deeply on a topic. Music allows me to submerse my self in a thought. Every one can love music because all music follows the same rule "A little bit of rhythm and a lot of soul."
Powered by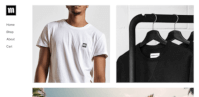 Create your own unique website with customizable templates.