The fear of death follows from the fear of life. A man who lives fully is prepared to die at any time.
Mark Twain


In chapter.15 in The Adventures of Tom Sawyer tom came home to find that every one thought he was dead. I have an experience that is similar to the one tom is having in this chapter. One night my brother and I took our DS's and hid in the linen closet after a while we got tired and fell asleep in the mourning our mom and dad were franticly looking for us. We thought it was hilarious they did not. I think its nice to know that someone will miss you once your gone and, Tom had the experience of seeing how sad people where now that they thought he had drowned.


Powered by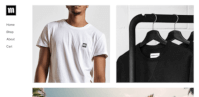 Create your own unique website with customizable templates.