"Wilderness is not a luxury but a necessity of the human spirit, and as vital to our lives as water and good bread. A civilization which destroys what little remains of the wild, the spare, the original, is cutting itself off from its origins and betraying the principle of civilization itself."




Edward Abbey

The expertness gained from traveling alone can be much more rewarding than touring with company. When alone experiences cut deeper and you are more likely to have indescribable memories. Each and every person should experience the serenity of traveling alone.

I have traveled on many times sometime to far away places other times to a different state or on a walk, but where ever I go it is easy to find the difference between a place that should be visited alone and a place to visit with company. Some times both are good like when walking in to town or going on vacation, but other time it obvious that it should be taken alone. There's a kind of serenity that comes from traveling alone, but the feeling of being alone in the woods is very different than the felling of traveling alone abroad. When abroad the sense of adventure is much stronger and you see many new thing that may surprise you. When in the woods or in the wild it is much more serene small thing like seeing deer or meeting someone on the same trail as you may surprise you.

The surprising thing is that everyone has traveled alone, everyone has felt that sense of adventure and been on one.
Powered by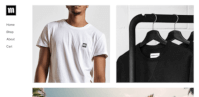 Create your own unique website with customizable templates.