People find peacefulness and meaning in different activities.

When swimming you are alone and you have only your

rely

on your self.

People have different things that are important to them for me it swimming.





I love swimming because it allows me to not have the pressure of doing better than any other person all that matters is that I do my best. No matter how much I don't want to go to swim practice I never regret going afterwards. During practice everyone on the team knows each other's paces and where they stand in terms of skill or speed, for example Will know that he's faster than me at freestyle, but when it comes time for breaststroke I take the lead in this way no one is bothered by someone over taking them in the lane.





When swimming in the ocean or in a lake most of the time there is very little skill involved It just you and your friends. There's very little awkwardness when swimming with friends if you'd like to stop talking you just duck under the water. It allows you to be playing with your friends one moment then to be by your self the next.


This is what makes swimming my passion. Whatever your passion may be it is your passion and only you know what it's like. that's what makes it special and unique to you only.


Powered by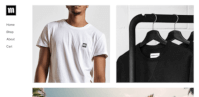 Create your own unique website with customizable templates.