"Alone we can do so little, together we can do so much."



Everyone can think of a time where they worked with a team. I find it hard to work with a team of people that I haven't got to know yet. School had just started and I did not know many of the people in my class. Though we had been in the same grade for at least a year I had not gotten to know them personally as friends. When my grade went on a class trip to Windsor mountain, a camp in New Hampshire we learned learned a lot about each other and ourselves. We did activities such as a low ropes course which had us work together to complete the challenge. Teamwork is a valuable concept to learn. Teamwork can teach you not only about piers but also about yourself. Teamwork is not something you are born with, you have to learn it and practice it to become a better leader and a better follower. For me teamwork means being able to trust each other and find a common relation.


Powered by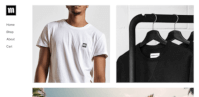 Create your own unique website with customizable templates.