The Journey, Not The Destination
"Focus on the journey, not the destination. Joy is found not in finishing an activity but in doing it."
The room is alien only recognizable from the brief year of lower school band I spent there. My eighth grade year had just started so had my first english class. Fitz, my english teacher, had us take our first step on the road to where I am now, and that was to create a blog. After doing so we began creating post for our blogs. At first it seemed overwhelming but I soon became accustomed to the process.
As I said we started with blog post, my first few were about some things I am passionate about: video games, music, different books, and things of that sort. soon we began to read
The Adventures of Tom Sawyer by Mark Twain
as we traveled deeper and deeper into the story we began to write post on each chapter that we read. As I began to write more posts I had more opportunities to reflect on the themes of
The
Adventures of Tom Sawyer
. After we had finished the book Fitz had us work on writing an essay on
Tom Sawyer
and some of the themes. so far the material seem fairly simple and straight forwards. As I continued to work on my essay I found that I was having trouble explaining the themes, so I began to use some of my own experiences, by doing so I was able to present what I had learned from reading Tom Sawyer in an educational and relatable way. Our term came to a close with us posting our essays to our blogs. After my english class with Fitz i've started thinking in a more philosophical way. over the course of my fall term fitz would constantly remind us to give damn to care for the quality, depth, and worth of our writing pieces.
When you get to the bottom of it all Fitz was teaching us how to live like a writer and how to exceed as one. Whether it be looking deep into a book and bringing out the themes, or finding a new way to show our work by using a blog, when I walk into the classroom I knew that I would be in for a surprise, and I do feel that I have grown as a writer and a reader since I walked into the classroom on the first day.
It is important to take hold of the opportunities that are given to you in life and not let them pass you by especially if its writing. If you have an idea for a writing piece or just want to write a journal you should follow through and do it, and give a damn as you do because if you put every bit of your thought and ability into your writing theres nothing anyone can hold against you.
Powered by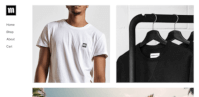 Create your own unique website with customizable templates.